As we approach the end of 2016, we sat down with our CEO, Chuck Pieper, to discuss the future of big data and get his predictions for 2017. Here are his thoughts.
Another year has come and gone for Cambridge Semantics, and we are looking back on our 2016 accomplishments while simultaneously preparing for the coming year. 2017 promises to be a busy one for the big data industry, and we believe organizations will continue to see increasing value from our advanced data discovery and analysis tools to gain new business insights quickly and efficiently.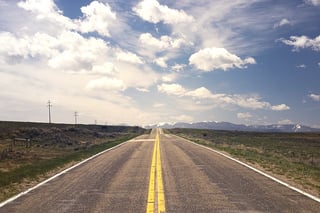 Looking more broadly at the industry in general, the following are my top five big data predictions for the year ahead:
Democratization of Data Analysis: In 2017, I believe that C-suite executives will begin to understand that there is a real gap between their data visions and the ability of their enterprise to move data horizontally throughout the organization. In the past, big data analysis has lagged in implementation compared to other parts of the business being transformed by advanced technology such as supply chains. I believe companies will begin to place different data storage systems into the hands of end users in a fast and efficient manner that has user self-direction and flexibility, democratizing data analysis.
The Evolution of Relational Databases: There's also growing awareness that while relational databases have been a tremendous step forward in big data discovery and analysis, underlying semantic graph architecture is the next generation of technology that enables enormous data loading and querying volumes at very high speeds, multiple joins and flexibility while providing governance and provenance. The good news is that the skills required in this new graph-based world are a natural extension of the skills required in the relational world.
Graph-Based Databases for Emerging Tech: The key applications companies are exploring - IoT, machine learning and AI – will be constrained by relational database technology. These areas will move towards sitting on top of graph-based architecture, which by definition, expands much more quickly in response to the output of those learnings. If you think of AI, it cycles back on data many, many times, and once it has a conclusion, it asks for more information. If that information in a relational format is not already there, all those AI, IoT and machine learning programs stop. But if it's on a graph-based architecture it automatically allows itself those multiple levels of joins to bring in more information. That will help unleash the real potential of some of those new technologies.
Cloud-Enabled Platforms: I think there will continue to be an approach for choosing platforms that deal with larger collections of rich data, in particular unstructured data, and companies will choose platforms that have open architecture and industry standards. I think they will also end up choosing big data and analytics platforms that are cloud-enabled to allow you to compute on-demand – where you don't have to buy fixed assets in the form of services. That gives you much more flexibility and lower cost of execution.
Moving into Small and Medium Businesses: I see the advent of big data analytics and discovery for SMBs to start taking root in 2017. Big, rich, data environments such as pharma, healthcare, life sciences, financial services, and insurance are the current industries leading big data analytics but graph-based databases can also be used by small companies, where you don't want to spend your time coding and recoding every time you change your mind about what it is you want to look for.
We look forward to continuing our big data journey, and wish you a joyous and prosperous New Year. Happy holidays from the Cambridge Semantics team!
To learn more about Cambridge Semantics, watch our video "Allow Us to Introduce Ourselves".