Regardless of the ROI of any data-centered solution, upper level management will not support it unless it adheres to governance and security conventions. By definition, data governance formalizes the roles, responsibilities, and rules required for data's long-term sustainability. Its symbiotic relationship with security ensures that data is protected from the people and practices that negatively affect organizations.
Semantic technologies provide extremely specific control of governance implementation with the consistency necessary for success with big data deployments, multiple sources and data types, and integration efforts. Particularly notable benefits include role-based access to data, their consistent reuse, and regulatory compliance.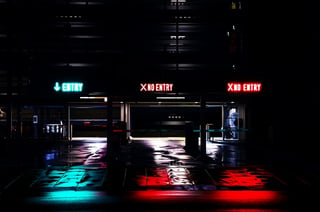 Role-Based Access
Role-based access to data typifies the confluence between governance and security. By utilizing triples to grant access to users based on roles, organizations can dictate who accesses what data. Access can be determined by department or organizational structure, such as using IT to reinforce data stewardship. Intra-departmental use cases in which different employees have respective accounts with different customers, yet access the same repositories (such as a Smart Data Lake™) to inform their interactions with them, might be even more cogent. In this instance, the security and governance of sensitive customer information is protected.
Long-Term Reuse
The semantic consistency inherent with ontological mapping is critical to facilitating consistent metadata, which is required for data reuse in single repositories or when integrating them. Without this consistency, users can manipulate data with their own terms and definitions, tailoring that data for their personal uses - despite others' needs. However, the semantic and metadata consistency of semantic technologies, when augmented by uniform glossary terms reinforced by vocabularies and taxonomies, enables the consistent reuse of such data.
Regulatory Compliance
Organizations can model regulatory requirements with semantic technologies. By mapping to these requirements up front and implementing role-based access with them, they can ensure data use is compliant. Additionally, they can determine provenance to see exactly how data was used when ensuring regulatory compliance. The uniform semantic model that data adheres to allows for auditing myriad formats including phone archives, emails, account activity and more, which is pivotal when demonstrating regulatory compliance.
Up-Front Implementation
Semantic technologies excel in all these facets of governance and security because they are designed in the semantic model upfront. The numerous types of data and deployments of big data which they implement governance for proves their prolificacy in this aspect of managing data.
Want to learn more about regulatory compliance? Watch our webinar on Trends in Regulatory Compliance Data Management.