May 25, 2018 has become a sword of Damocles hanging over the heads of any companies conducting business within European Union (EU) countries. Because that's when the EU's General Data Protection Requirement (GDPR) goes into effect. The GDPR requires all firms to enhance their protection of personal data, whether the firm is located within the EU or not. Organizations must be completely compliant from the first day or suffer the consequences of large fines – potentially up to 2 to 4 percent of a firm's global revenue.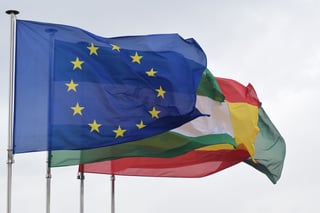 The GDPR serves up a mighty tall order for enterprise data professionals, giving individuals outside the company the right to demand that firms delete any personal information whether it was volunteered or gathered by automated systems, wherever it is located within the firm's data ecosystem.
GDPR compliance will test the data governance capabilities of enterprises. Stringent compliance requirements like the GDPR not only mandate that organizations provide accountability for all data, but traceability, provenance, and auditability as well.
Fortunately, emerging technologies such as semantic technology are transforming compliance and data governance to increase the yields from governance in nearly every aspect of data-driven processes. Implementing the uniform policies and practices of governance with semantic technologies ingrains them within business functions and supporting IT systems at such a granular level that well-governed, trustworthy data becomes an implicit byproduct of simply using data.
Enriching conventional data lake repositories (such as Hadoop) with semantic technology enables organizations to have a single repository for all their data, which is semantically tagged according to relevant factors such as governance policies, requisite access, consistent metadata, definitions and attributes. By ensuring that all data adheres to an evolving semantic model that readily expands to include new data types and sources, organizations have a coherent way to manage them in accordance with new governance protocols.
With semantic technologies, there is also a reduction in complexity and number of steps it takes to ingest data, prepare it, and ultimately analyze and take action from it - resulting in fewer points of error and complications for governance practices.
The enterprise can also link its semantic model to a wide range of forms of communication including trades, emails, online activities, phone records, messages, internal systems and more to trace data lineage according to new requirements. The combination of data provenance, regulations mapping, and role-based access to data based on regulations provides a holistic way of determining and evaluating adherence to GDPR compliance. Organizations can also trace the use of data in a variety of different formats to assure regulatory compliance of their data's transmission or deployment.
These facets of compliance using the comprehensive approach of the semantic model can be the centerpiece of a standards-based method for data governance for GDPR and any new regulations.
To learn how semantic technology allows companies to draw conclusions and predictions from their data faster, download the Bloor Group report "Get Smart: Why Semantics Are Key to Data Success".