In this webinar Steve Hamby, Managing Director Government, discusses semantic graph technology to help Federal Government CIOs and their agency staff that are researching enterprise data management and mining tools understand how Smart Data Lakes can be a superior mechanism for addressing their top data priorities. Here are the slides from his presentation.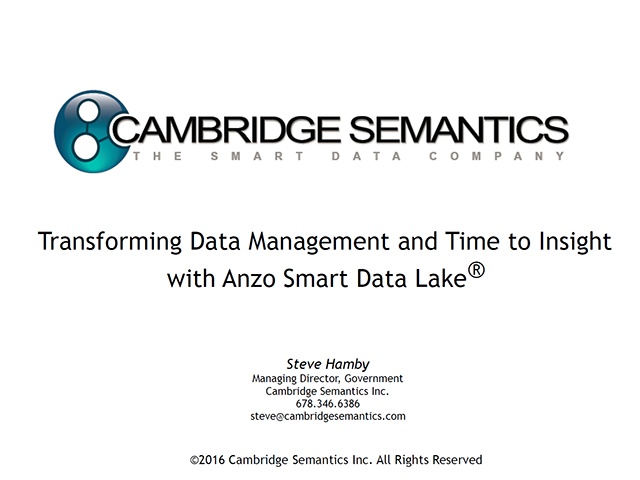 As a continuation of the evolution in Government IT towards making data smarter, the Smart Data Lake combines the raw analysis of a data lake with semantic technology to enable holistic enterprise analytics. The Smart Data Lake applies an optimal level of intelligence for inventory, security, and integration to the raw government data, such that end users and analysts can perform analysis of the data and trust the results to be accurate. This government intelligence enables the Smart Data Lake to evolve legacy approaches to manage and mine data, while providing agencies the scalability to ask their most complex questions, all with a much lower total cost of ownership.
To learn more, watch the full webinar on demand here.