Enterprise text analytics is an exciting and powerful area gaining traction recently. When one moves on from purely departmental solutions to a perspective of an enterprise text analytics fabric, new possibilities emerge to empower a wide array of roles and functions.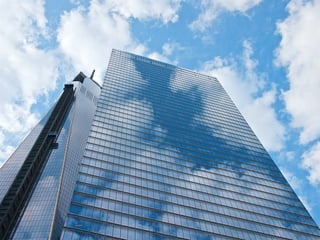 These are foundational capabilities, and there are many ways to apply them. To get a handle on this, start with our step by step guide to incorporating text analytics into your organization. Get creative about what extreme efficiencies and new capabilities would be helpful for your mission.
With a full-featured text analytics platform like Anzo Unstructured, IT and business users can leverage the same platform to do things as diverse as competitive intelligence, sensitive information redaction, social media brand surveillance, compliance surveillance, and conceptually mapping all of your resources. Forrester just named Cambridge Semantics' Anzo Unstructured as the best enterprise text analytics platform there is. It provides the most workable blend of ease-of-use, governance, flexibility, plugins, and best-of-breed capabilities in text analytics.
Architecting enterprise-wide solutions around these capabilities requires a cognizance of the ten different dimensions to big data and how the Anzo Smart Data Lake can help you succeed with each of them.
Once the resulting event-driven enterprise knowledge graph is in place, you'll be able to ask new ad hoc cross-domain questions across it, and for that the Anzo Graph Query Engine supports blazing analytic queries on teraquads of document-derived and multistructured semantic knowledge at a time.
To get started incorporating text analytics into your enterprise, download our whitepaper, 7 Steps to Create Maximum Business Value from Unstructured Data.