The CEO of ACME Corporation wants to further understand and gain value from their data. He has asked the CIO to create a data lake. John and Jim are then tasked with building the data lake by the CIO.
Let's follow John and Jim as they each build a data lake for their CIO and see who is more successful: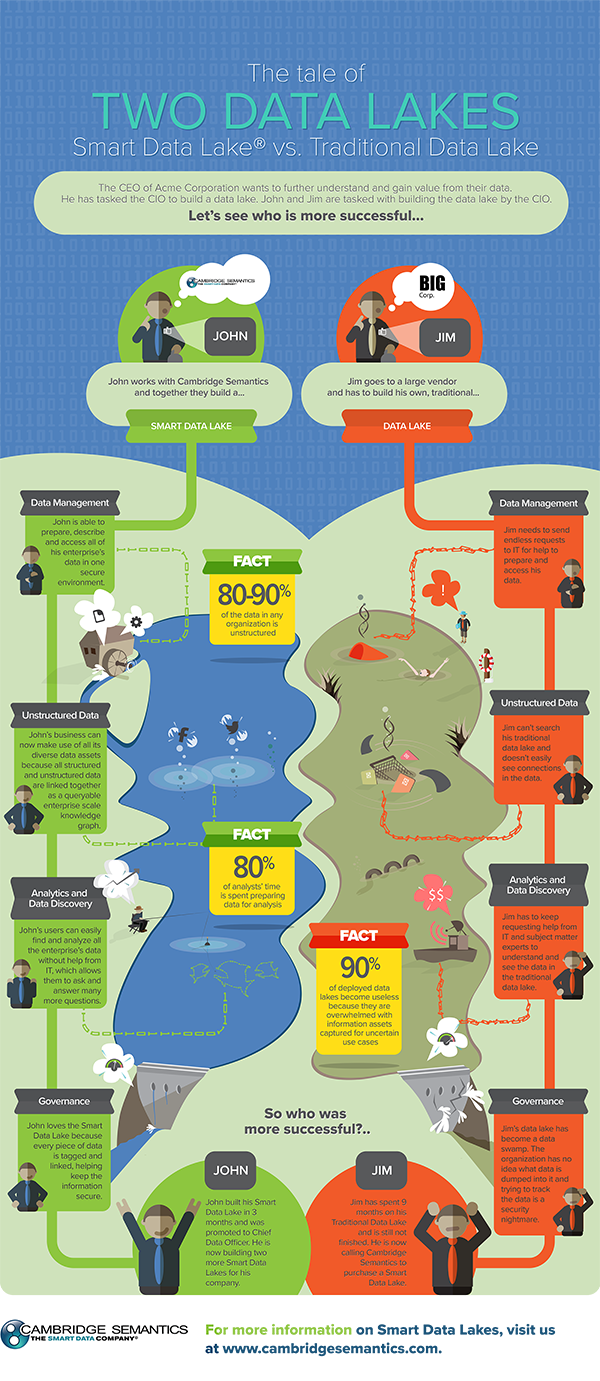 To learn more about Smart Data Lakes, download our whitepaper here.