Data is increasing in supply chain management for retailers. Most of this data is unstructured and flowing all day and night into servers, and there's much more to come.
With revenues decreasing and store closings becoming the norm, the retail industry knows it has to get a handle on this new data to secure every advantage it can find. Retailers also know they will need to compete with the likes of data-savvy companies like Amazon, which recently stepped into the brick and mortar realm with its purchase of Whole Foods.
So what are the sources of new data that will be pouring into the retail supply chain management systems soon?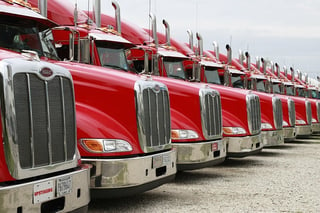 The Cashier Goes Digital
A key innovation of the Amazon Go retail experiment in Seattle, and one the company may replicate at Whole Foods, was eliminating the use of point-of-sale stations and cashiers by tracking the exit and movement of all items from a shelf and synced to online accounts for purchases. This will offer the ability to micro-analyze product movement and consumer choices, while also adding considerably to the volume of data.
Beacons and Hyper Location
Contrary to popular perception, beacons have not gone away – they've simply transferred operation from the retailer to outside vendors. The hyperlocation abilities of beacons can provide tremendously detailed snapshots of customer behaviors while providing historical data on customers. With the right data analysis tools, this data can be used to enhance the customer experience and increase sales.
Product Tags
The vast majority of items in stores will soon be tagged for monitoring, likely through RFID technology. Imagine the possibility of a store with tens of thousands of products being monitored in real-time and over time to reduce waste through more effective inventory management.
Supply Chain Partners
In the future, everything will be connected, and this includes the retail supply chain. Through enhanced data visibility, companies can connect disparate groups and silos of information to enhance business operations and performance.
Today's retailers need to understand that supply chains have involved into complex networks that now run on data. The Anzo Smart Data Lake® (SDL) can help address data integration challenges involved in collecting and understanding supply chain metrics generated across dozens of manufacturing partners, transport, distribution centers and regional stores.
Integrating the semantic web technologies of the Anzo SDL means the retail industry can integrate data far more easily than before and better track new metrics and KPIs to get a clearer understanding of its supply chain operations.
Since supply chain managers are generally not IT professionals, Anzo SDL will help them see, understand, and manipulate the data being tracked directly and intuitively, without having to add an additional level of organizational bureaucracy.
To learn more about the Anzo Smart Data Lake, download our whitepaper.