An organization's staff is its most valuable asset, and the human resources function is critical to the stability and growth of business operations.
However, finding and retaining the best people and maintaining productivity to stay competitive is a daunting task. The good news is there's an enormous diversity of data these days to identify and hire the right candidates. And when advanced discovery and analytics tools are applied to internal and external data, new insights can be found, trends surface and hiring and retention processes can be streamlined.
The rise in the use of what's becoming known as "people analytics" is one of the top 10 trends in human resources, according to Global Human Capital Trends 2017 report by Deloitte.
Below are a few trends to watch as the HR world meets big data.
Talent Needs – With big data and data analytics, HR departments can better assess their current employee base to spot areas where more staff is required. This information can be predictive so HR and the business can budget for additional staffing and start recruiting early.
Informed Hiring – HR people are utilizing big data to find better prospects. For instance, companies are analyzing their structured and unstructured data to see how candidates have historically been selected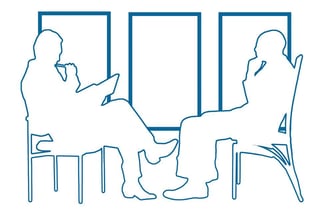 and what worked and why, or why not; understanding where their best candidates have been located geographically to hone in on those key areas; and learning what job categories the best candidates most commonly identify themselves with.
Job Performance – Once you've hired a candidate, HR's job is to make sure he or she performs at their highest level. Employers are now reviewing travel data, billing hours, and other human performance data to help employees understand and enhance their employees' levels of energy, wellness, and business performance.
Employee Retention – HR is tracking patterns of why people leave the organization. With this information, HR can adjust roles, work environments, compensation, benefits and more to increase retention and decrease the turnover rate. Preventative measures are much less expensive than replacing an employee who leaves – some data suggest the process of replacing an employee can be as much as $50,000 for every new hire.
Like every other business function, big data discovery and analytics is invading the HR space to reduce costs, increase performance and give management much more detailed views into how staffing is affecting the business.
To learn more about how semantic technology allows companies to draw conclusions and predictions from their data faster, download the whitepaper "Get Smart: Why Semantics Are Key to Data Success".