We'd like to introduce you to the newest member of our team, Dan Szot, who has joined us as VP Sales, Life Sciences and Healthcare. Dan brings more than 20 years of sales leadership and field operations experience to the Cambridge Semantics team, specializing in enterprise sales, research discovery and clinical applications. With his broad experience in all phases of the pharmaceutical business – from drug ideation to commercialization and product life-cycle management – Szot possesses a keen understanding of the value that cutting-edge data discovery and analytics can offer the industry.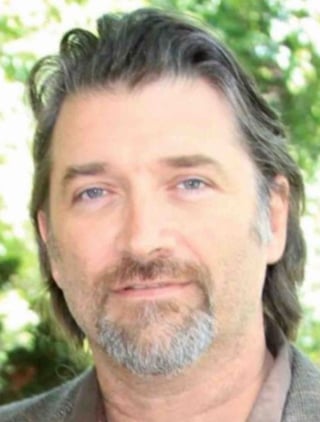 Let's hear more about Dan in this brief Q&A.
Q: Tell us about your background in the life sciences industry.
My journey started in a pharmaceutical company in the mid-90s where I was contracting products and working closely with national wholesalers, chains, and hospitals. Pharmaceuticals will always bring significant impact to the quality of life for patients, but at the same time, technology is needed to drive innovation. Software solutions for the life sciences industry is incredibly powerful now, it became a passion of mine around the millennium.
The past 20 years has certainly been an exciting run filled with industry changes and major advancements. Early on, I worked closely with research organizations to help optimize discovery platforms and workflow solutions. As time progressed, the diversity of the products which I was responsible grew through many mergers and acquisitions. My teams covered enterprise research collaborative tools, analytical platforms, laboratory operations, process and manufacturing, clinical applications and dashboards. I know the list is long, but I feel I've been fortunate to have gained a nearly 360-degree view of the life sciences business. I once heard a saying that sometimes the greatest opportunity lies within the greatest pain. To that end, I look forward to the future and being able to work closely with clients to help solve some of their biggest challenges as our capabilities evolve.
Q: What interested you most about big data, and Cambridge Semantics in particular?
There are many industry trends which continue to identify the critical need for big data solutions. IT leaders are well aware of the five V's (Volume, Velocity, Variety, Veracity, Value). Every life science and healthcare company is facing challenges here but what becomes exciting is when a company's technology can eclipse an industry problem. It then becomes a real solution to impact arguably the most significant "V", known as value. Big data is a gigantic topic to cover. At scale alone in the life sciences, it can't be managed solely by human exploration using traditional methods, we need a next-generation of smarter technology that doesn't just treat the big data symptoms. Cambridge Semantics created the Anzo Smart Data Lake which takes a very unique approach and delivers real solutions to these challenges, in particular time-to-value.
Q: With the availability of new data and analytics tools, how do you see the pharma industry evolving over the next five years?
I often read about what the analysts are saying on this topic and some of those predictions include the industry moving more towards cloud-based solutions. While the timing of those moves will vary, I would agree with this trend due to the benefits of accelerated deployments and cost structures. I also see the continued development in personalized medicine and wearables driving big data to become even bigger. Future-proofing a technology platform over the next five years just means it won't need significant updates as technology advances - at Cambridge Semantics, we can check that box. We all heard working harder doesn't automatically yield working smarter. Big data to smart data evolution will be about the establishment of smarter data models where semantic links and data contextualization will enable end users to pull real-time knowledge out from their data at scale via self-service. Our future for this capability is now.
Q: How can pharma companies make the most out of their data? How can they benefit from big data tools?
Well, they can just call Cambridge Semantics! We often hear about accessing structured vs. unstructured data and the complexity of data models. We also have come across companies who've created data lakes years ago to continually discover the challenges around getting the data out. Our unique approach to solve these issues with a Smart Data Lake solution that has not only won numerous industry awards like BioIT's "Best of Show" and the 2017 Silver Stevie Awards, but has our customers winning awards internally for their quick implementation and business impact.
That said, we've come to learn some lessons along the way. Big data solutions start with executive sponsorship. The Cambridge Semantics leadership is behind every engagement at each step of the way. Automation for data ingestion is a big step to accelerate time-to-value and we have incredible capabilities here. Smart data conquers big data every time, so if an organization could bring the ability of self-service analytics and exploration right to the users without continued IT requests, that benefit alone could be immeasurable. We also believe modern tools, technologies and hardware are critical to tackling these big data issues no matter if the pharma company is looking for on-prem or cloud. Lastly, a resource infrastructure is needed to apply practice and policy to the graph models in a Smart Data Lake. Governance becomes much easier and integration to "last mile" analytics is maximized by those investments.
Q: What do you wish to accomplish at Cambridge Semantics during your first year?
In any hyper-growth organization, delivering against customer expectations remains paramount for our continued success. Adding talent to our teams to help manage and continue this growth is a critical step as well. I've been fortunate to have gone through many mergers and acquisitions which helped me recognize the most important objectives to accomplish for the commercial, operational, and organizational areas. We've been making some amazing progress in 2017 already and with this incredible staff behind the Anzo platform horsepower, the first year for me has the potential to be the most exciting that I've seen in the past 20!
To learn how Life Sciences companies are applying data lakes across organizations, departments, functions, disciplines and product lifecycles, download our whitepaper "Keeping the Big Data Promise: Data Lakes for Life Sciences".