Gartner predicted that more than 8.4 billion connected devices will be in use in 2017, a 31 percent increase from last year. That number is projected to grow to a trillion-nod network over the next several years. We are in the midst of an Internet of Things (IoT) revolution and for enterprises it is creating unprecedented volumes of new data to intelligently master.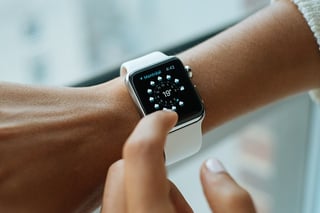 When billions of smart machines, sensors and connected devices are generating and transmitting data constantly from smart cities, connected cars and logistics centers, more data means more information to analyze. Enterprises need to make sure they are successfully finding valuable business insights in these new rivers of data.
Here are a few ways your organization can overcome the common barriers that come with IoT data.
Rethink your data and IT infrastructures: Upgrades are inevitable and necessary for effective IoT data analytics, no matter the industry or company. If your organization plans to leverage IoT data, it should first invest in long-term IT architecture planning. This new flood of data will overwhelm existing networks and data centers, and will require more power for processing.
Choose the right analytics software: Aside from collecting and organizing IoT data, businesses need to select the proper tools for analysis. The Cambridge Semantics Anzo Graph Query Engine (AGQE), for example, is built to accommodate the high volume of diverse, complex data that comes from IoT devices. Recently, the AGQE completed a load and query of 1 trillion "triples" on the Google Cloud Platform in just less than two hours, a process that previously took two months. Current relational database management systems are failing to keep pace with the soaring data volumes of the IoT.
Uncover actionable data in real-time: The peril and promise of the IoT is gaining critical information in real-time on a constant basis to make key decisions. The IoT ecosystem enables enterprises to respond quickly to changing conditions, both in machine-to-machine (M2M) industrial settings as well as those familiar to everyone such as a patient's vital signs, home energy consumption, or driving behaviors. That means the analytics platform that you choose must be able to maintain that pace of data-driven insights as well.
Hire the right experts: According to Mario Faria, research vice president at Gartner, "Business leaders are starting to grasp the huge potential of digital business, and demanding a better return on their organizations' information assets and use of analytics." Companies are seeing the value in big data, but there is still a need for someone to lead the way. To make the most of your IoT data, hire business analysts who know what questions to ask and how that information will translate into business value.
As the worlds of IoT and big data analytics collide, businesses need to adapt to the overwhelming amount of new data becoming available to them. With the correct approach, new opportunities will emerge that will have a long and lasting positive impact on business initiatives and processes for years to come.
To learn how Cambridge Semantics was able to establish a key milestone for loading and querying big data in 1.98 hours versus the previous record of 220 hours, download the whitepaper here.