Our Chief Technology Officer Sean Martin and Vice President of Engineering Barry Zane will be speaking at the Enterprise DATAVERSITY: Data Strategy and Analytics Forum next week in Chicago, September 19 - 22, 2016. The event brings developers, business executives, analytics and data professionals together to discuss the key data strategies necessary to create a successful, modern data analytics organization.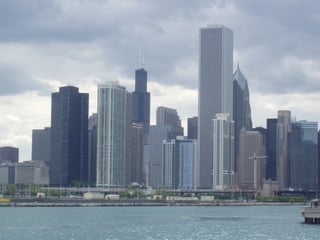 Barry will speak on a panel titled "Fireside Chat: Getting Big Data Into the Board Room" on Tuesday, September 20th, which will focus on the challenges that Chief Data Officers are facing in global organizations, as data becomes increasingly indispensable to 21st century businesses.
Sean will join Barry for a presentation on "Smart Data Lakes: Revolutionizing Enterprise Analytics" on Wednesday, September 21st. Together, they will discuss how new developments in big data technologies have significantly impacted the proficiency of contemporary analytics – the most profound of these involving the deployment of Cambridge Semantics' Smart Data Lake solution.
For more information, and to view the complete event schedule, click here.