The evolution of big data over recent years has resulted in a new role that has been gaining industry traction – the Chief Data Officer (CDO). As executives begin to recognize the business value residing in their data, they are focusing now more than ever on finding ways to manage and govern this data. The CDO is emerging as a key player in the enterprise by helping to establish and maintain data governance, quality, architecture and analytics, enabling firms to more productively harness information to manage risk, reduce cost and drive innovation.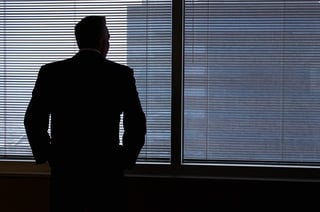 However, despite the discussion surrounding the topic of big data, it is still a fairly new business tool that many companies are still just testing and exploring. To assist this process of implementation, here are five recommended steps that CDOs and enterprises can take to create and propel a successful big data strategy.
Define the Objective
CDOs should first determine what needs to be accomplished. Will the project be a one-time program or will it be used on an ongoing basis? They should meet with stakeholders, including other executives and company investors to collaborate and define common goals. This should result in an enterprise-wide understanding of how the company intends to use big data to meet business objectives.
Develop a Business Case
It's important to have a budget in place and determine the expected return on investment for the project to secure proper funding to prove value to management. CDOs will need to answer the question: How much money do you expect to save or earn and how much fraud and waste do you expect to eliminate?
Recognize Technology Parameters
The amount of data stored is increasing every day, so CDOs need to be aware of their company's current tools being used for storage, archiving, extraction and analysis, as well as the type of data that will be analyzed (structured or unstructured).
Vendor Research
Research and request information from the leading vendors in the space often, as disruptive big data solutions are being introduced regularly that can create major shortcuts in meeting your overall business goals. The more informed you are about the industry alternatives, as opposed to the same old offerings, the more your company will thrive.
Optimize the Program
CDOs should constantly look for ways to enhance the value of their big data programs to the company. New solutions such as 'smart data lakes,' for instance, can give companies the opportunity to 'democratize' data discovery and analytics throughout the enterprise, enabling a new era of self-service data analytics.
We are in the midst of a big data boom that is overflowing with opportunity for organizations, and the CDO will be critical in helping organizations comprehend and manage the full value of their data assets.
To learn how Cambridge Semantics' Anzo Smart Data Platform can extract value from big data, download Ovum's recent report "Finding Order in Chaos: Governed, Smart Data Lakes Extract Value from Big Data".